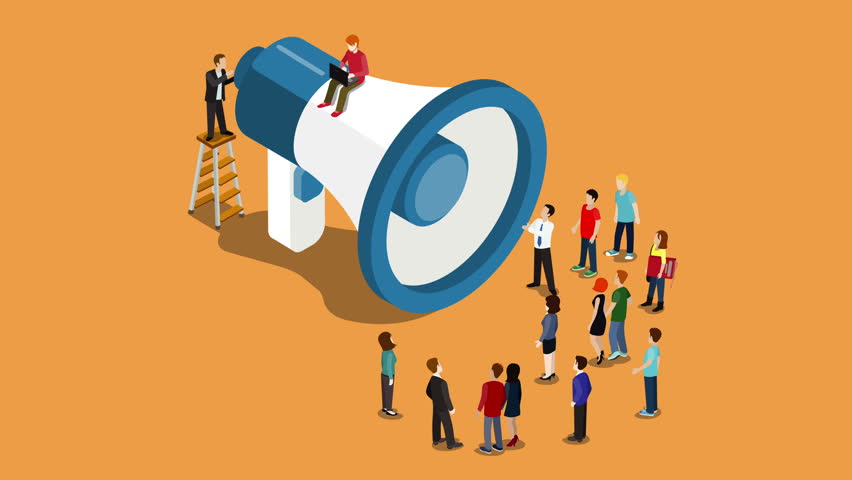 Cartoons make people feel happy and bring them joyful and fun memories each time. When it comes to cartoon animation, it makes your viewers feel comfortable when you show and teach them regarding your brand. The specialized features of cartoon animation make it perfect for online marketers. Cartoon animations have better appeal. When you use cartoon animation in your marketing process, it helps you to increase your brand awareness, boost sales and conversions and enhance your brand perception. The animation is also well-known for its fast results and affordability. There are many good reasons to use the cartoon animations in internet marketing that includes:
The childhood days of many people mostly filled with cartoons and animations that arouse positive and carefree associations from their childhood. Actually, the commercial achievement of animation now continues to mix these playful images, light, and associations. While marketers utilize animation currently, they can effectively avoid bulky aspects of various decisions and just tap into the basis of their audiences.
Like many multimedia tools, animation replaces heavy, boring text with emotional audio and powerful images. Though, unlike some other multimedia, cartoon animation is unique in its ability to extract quickly as well as impart the core part of an essential message. It also enables business owners to deliver the essential marketing messages. The animation is hyper-succinct that has some specialized features to avoid the highly complicated idea. Even Spiel believes that cartoon animation will clearly communicate the major principles of your business within seconds. In addition, cartoon animation can make even the complex easy.
In fact, the childhood is a perfect blend of energy, humor, happiness, and enjoyment of losing completely yourself in the cartoon animation. Currently, as the adults, you can rediscover the same feelings. The animations do not replace critical thinking ability of the decisions-marker. Instead, they have some impact on decreasing their guard that can surely warm up viewers with humor.
Easy to shareable and consume
Like other kinds of video, cartoon animation make the content interesting. Along with this, animation can also perks up your senses as well as keep you engaged in what the businesses are doing. In the multimedia advertising field, the animation appears as an effective platform. Animation enables the marketers to reach the similar engagement results as other kinds of video formats. It is significant to know that cartoon animation comes with an exclusive direct marketing voice. With engaging animated images and characters, cartoon animations can tell and perform many helpful things that any spokesperson cannot.
The animations are most affordable communication form for the marketers. Along with this, the prices linked with animation development are less, so getting begun is completely barrier-free. You can simply consider the overall amount of traditional videos like location shoots, set design, paying models, spokespersons and production costs.
These price considerations merged with the flexibility of animation, make it a stunning tool for the marketing experts. Beyond clear economics, cartoon animation is flexible enough to use it in an array of situations. If you deliver any marketing message or walkthrough, cartoon animation tells a story in an easy and clear manner.
---
Author Bio
Shruti is a outreaching expert and digital marketing consultant at Rankmebest.com with lots of passion to write about technology, startups & other niches. She has contributed to a number of famous websites. She live and breathe in digital marketing. Her aim is to spread her thought-provoking ideas to all generations. Stay tuned with her at:@shruti_gupta01 or via skype : shrutigupta2811