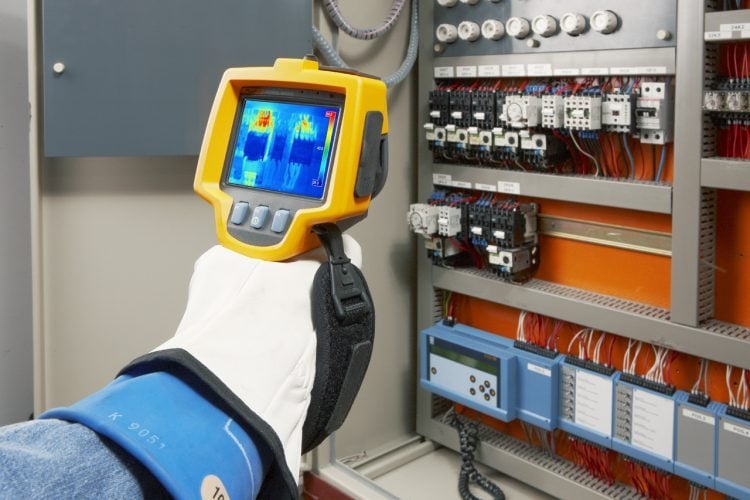 Infrared inspections are a non-invasive, non-destructive way to check the inner workings of your mechanical and electrical systems. But what if you've never hired a company for this kind of service before? What do you need to know about infrared inspections before you invite anyone into your place of business?
1. Schedule
It's best to schedule infrared inspections before there's actually a problem. This is how you'll detect early issues and points of failure that can turn into major headaches down the line. In order to do it, however, you'll need to make time in your schedule for an inspection, so you might have to clear up some appointments and move your meetings around.
2. Safety
Infrared inspections aren't dangerous as long as they're done correctly, but this means that your inspectors need to be following NFPA 70E and OSHA guidelines. They'll also need to be careful with your equipment in general; you don't want something expensive to break under the weight of inspection. Ask the company about their safety standards and see what they say. If they act like it isn't a priority, you'll know that they're not the company for you.
3. Price
How much will an inspection cost? Can you take advantage of any deals or discounts? Can you receive special pricing if you sign up for regular inspections? Don't be afraid to discuss money matters in a frank and honest way. It's better to be a little awkward upfront than to receive a massive and unexpected bill in the future.
4. Results
Last but not least, you'll want your infrared inspection to provide valuable information about the state of your mechanical systems. A general "all clear" won't help you figure out the ins and outs of your equipment. Look for a company that can offer detailed inventories and thermographic images that give you a thorough look at what's going on inside your machines.
These are just a few things to keep in mind as you search for infrared inspection services. The right company is out there; you just have to find them. Good luck!